If you're looking for a wedding photographer who's relaxed, jokey, helpful and caring, then you're in the right place. I put my couples at ease, make the photography fun and relaxed for you, and make sure you look awesome. You want an extra guest who becomes part of the wedding, capturing it from the inside, not missing a thing.

ETERNALLY GRATEFUL
"I can't say enough good things about Rebecca. She was more than just a photographer on the day, from helping the groomsmen with their buttonholes, to keeping me as calm as possible when we managed to get my wedding dress locked in the bridal suite! We're eternally grateful for having such beautiful photos to remember our day by. "
Charlotte + Rob

"Becky was so much more than a photographer. It felt like she was my honorary bridesmaid for the day. She helped calm my nerves, helped fluff my veil and pin my dress. She was so wonderful – she even helped my husband put the finishing touches to his wedding suit. We are beyond delighted with our wedding photos, they are absolutely stunning! We are constantly laughing as a couple and have been in love for so many years, and it shines through every image. Thank you so so much for capturing our wonderful day, we knew you were the right photographer for us."
Jackie & Andy
Full day coverage is included in all of the packages. I will arrive at your wedding preparation address around 2 hours before the ceremony is due to start and will finish a few songs after your first dance (or 9pm whichever comes sooner). Typically a full day is around 8 hours.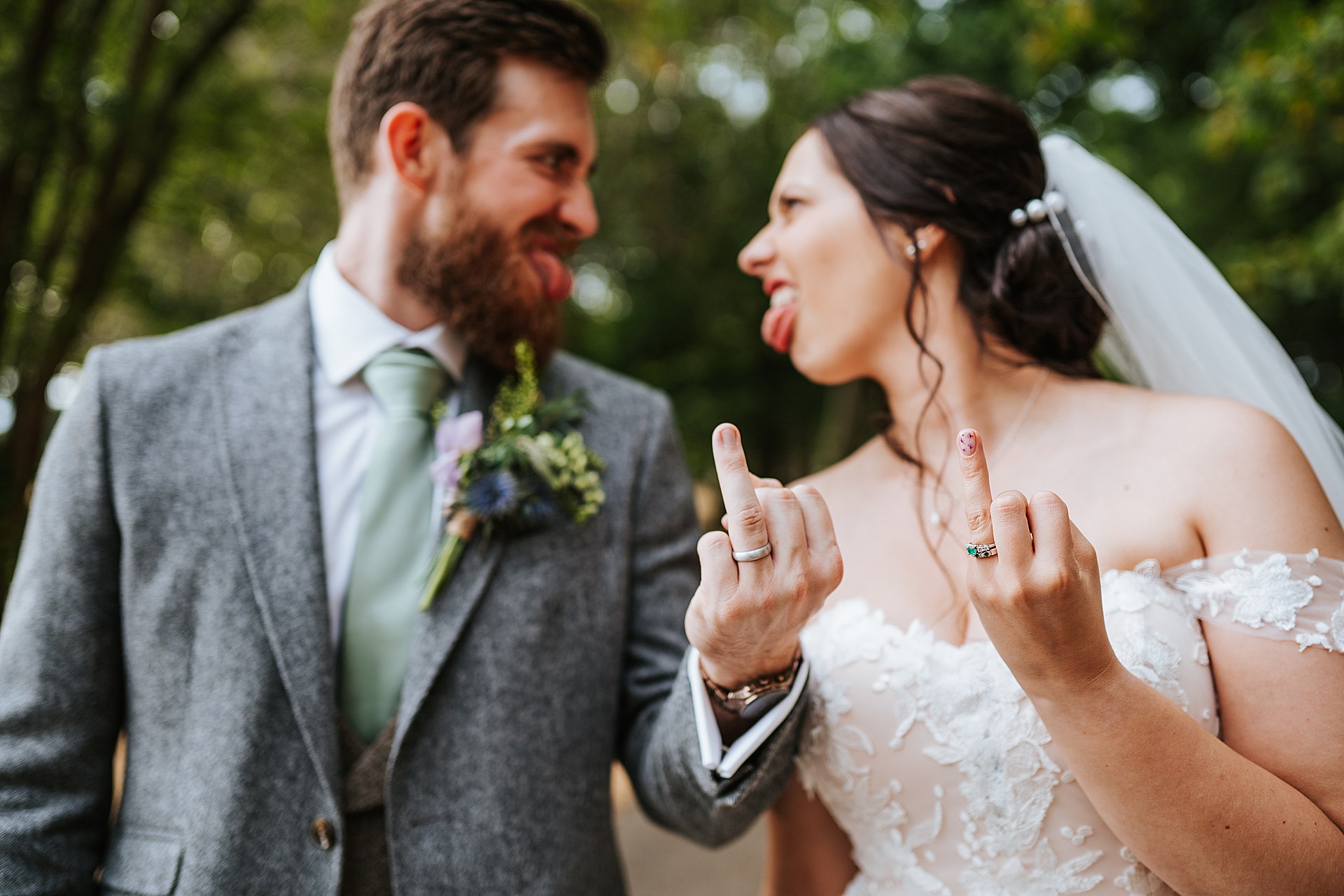 All day coverage with one photographer
Coverage from prep to first dance
Pre-wedding consultation
Online gallery to download and share
All day coverage with two photographers – perfect for bigger weddings or when you'd like two angles on the day
Coverage from prep to first dance
Pre-wedding consulTation
online gallery to download and share
Second photographer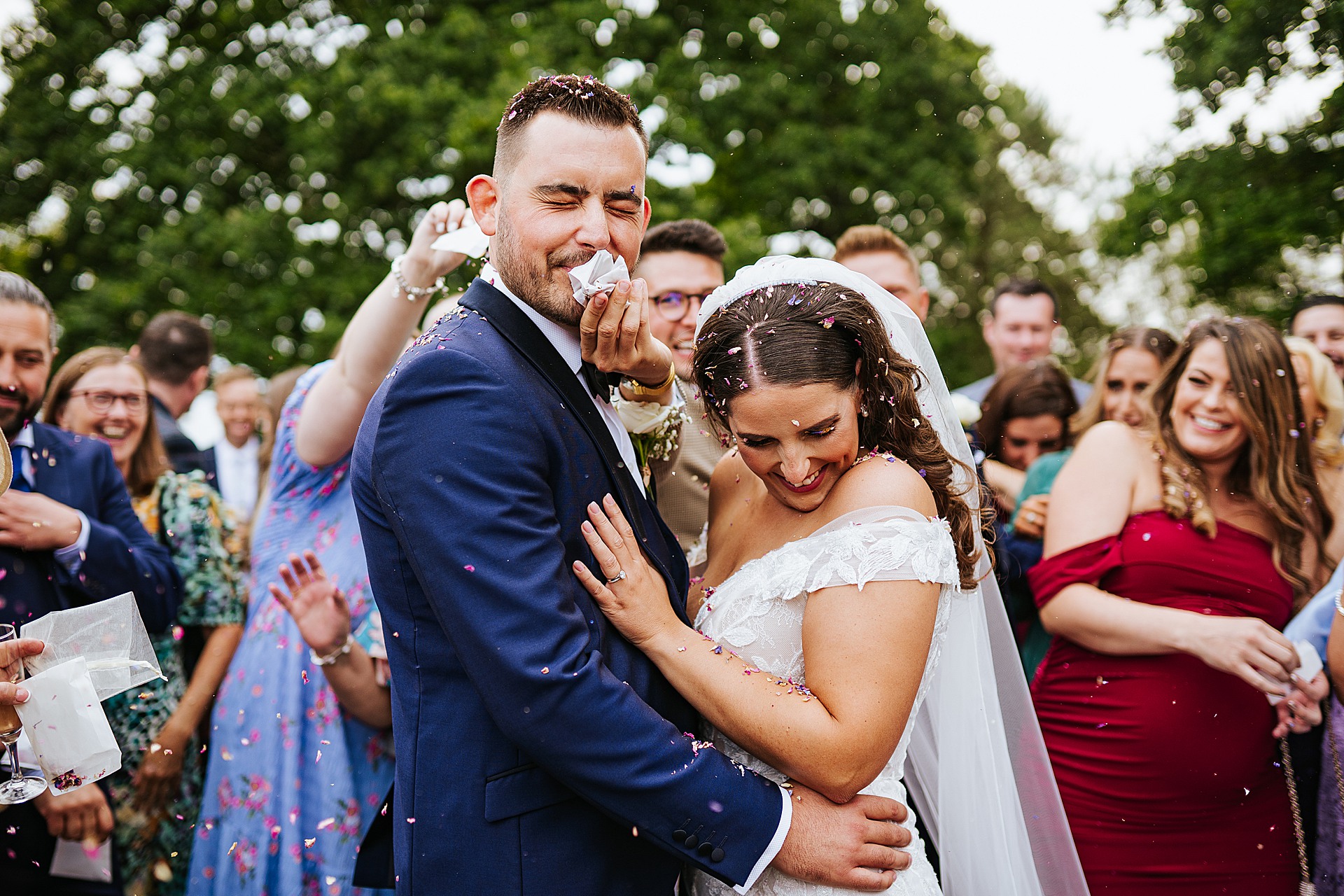 Half day coverage (off peak)
Coverage from prep to sit down
up to 4-4.5 hours
Pre-wedding consulTation
online gallery to download and share
"thank you so much for helping to make our day very special, and thank you for helping with all of the other bits like my dress! Not only are you fantastic at what you do, but you are also the loveliest person and really helped us through it all" – Lucy + Peter
Over the years I have sampled many album manufacturers so you get the very best. I use Folio Albums to print my albums, which offer beautiful albums to proudly display your wedding photos.
Folio Albums produce outstanding albums and I have been using them for years. If you would like to know more, you can check out their comprehensive website. I create your album design myself which gives me great flexibility, you will also be able to proof and make changes to your design.
Album designed by Becky
Printed by Folio
Cotton or leather covers in your choice of colour
vegan friendly materials available
30 pages (15 spreads)
Lush thick pages
PRICES START at £500

BECKY PUT US AT EASE
"Hands down the best photographer you could possibly want to capture your wedding day. I knew I loved Becky's photos, but it was when we met that I was really sold. She put us both at ease (we were nervous about the thought of being photographed all day!) and was so lovely to chat to. She was so attentive to us and our story, and that came out so beautifully in our photos that are just 'us' to a T. Nothing was forced, we didn't even notice she was there most of the time and she captured the sweetest moments that passed us by on the day."
Claire + Lee
Here's all the info you need in a handy little guide!
HOW MANY IMAGES TO YOU TAKE ON THE DAY?
This does vary depending on weather, time of year, your timings etc. I don't limit the amount I take, over 1500 shots on a full day. I sort them and process around 600+ images.  
DO YOU HAVE INSURANCE?
Yes I have equipment insurance and public liability insurance
HOW MUCH TIME SHOULD I ALLOW FOR PHOTOGRAPHS AFTER THE CEREMONY?
If your wedding is at one location then I recommend having 1.5-2 hours from the end of the ceremony to when the venue start calling in your guests to be seated. If you are travelling to the venue from a church then I would recommend 1.5-2 hours from when you arrive at the reception venue. It sounds like a long time but it all goes super quick. Within that time I will do bride and groom shots around the venue, any formal groups that you require, confetti throwing, reception room and table details and then what time is left I use for natural shots of you and your guests mingling. If you have less than 1.5 hours then what tends to happen is you don't get a lot of time to mingle yourselves.
CAN GUESTS VIEW/BUY IMAGES?
When your images are ready they will be uploaded in full quality and back up to an online gallery. It will be password protected and you can share this with your guests. Once in the gallery there are options to buy prints and other products.
HOW LONG DOES IT TAKE TO SEE THE IMAGES?
I aim to have quite a few sneak peeks ready for you within a few days of the wedding. I usually upload these to facebook/Instagram and my gallery so you can share them with your friends. I then process the rest of the images, depending on my workload and time of year this is usually around 6-8 weeks.
CAN I GET AN ALBUM AT A LATER DATE?
You are always welcome to come back to me for an album, many couples do decide on having a professional album made.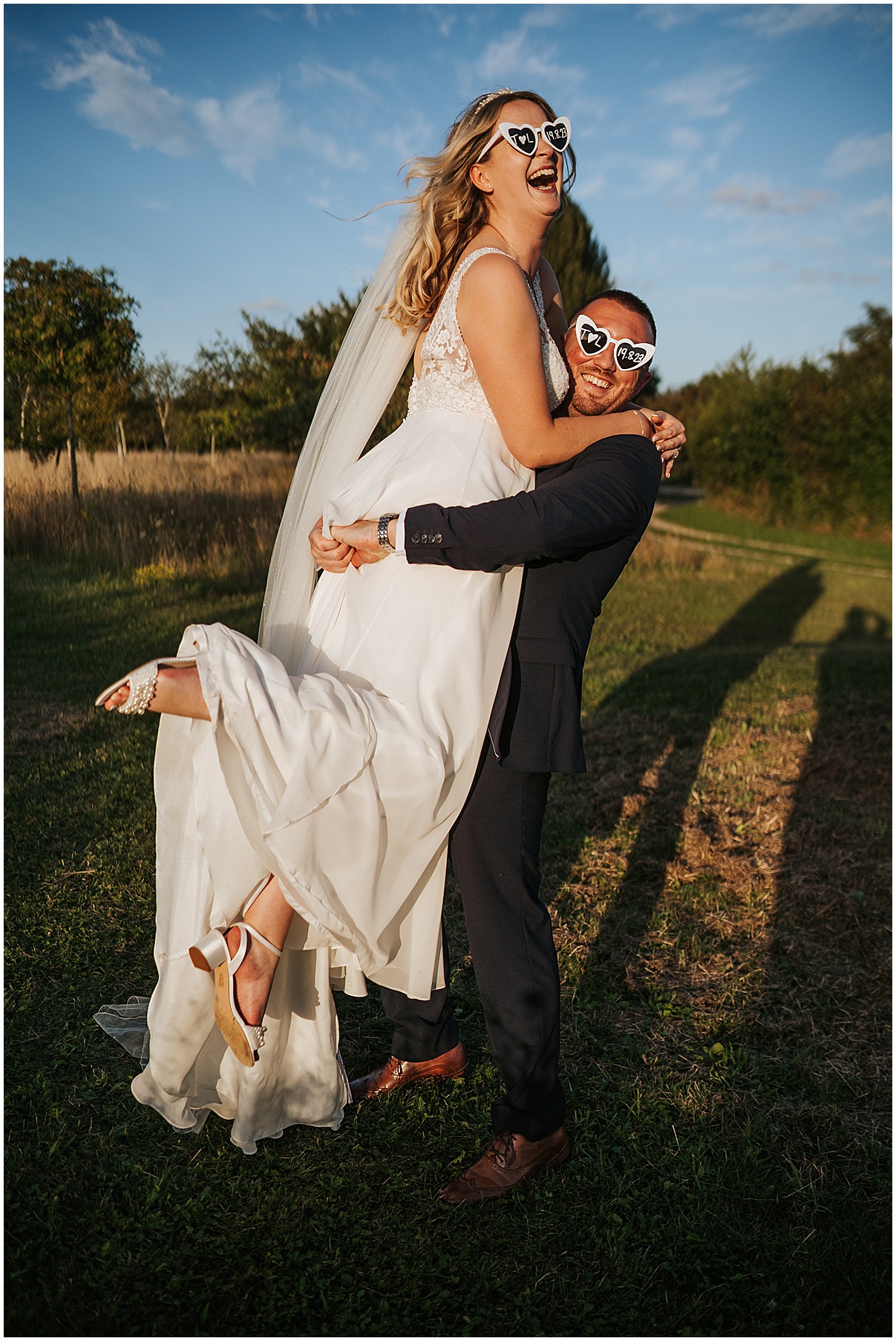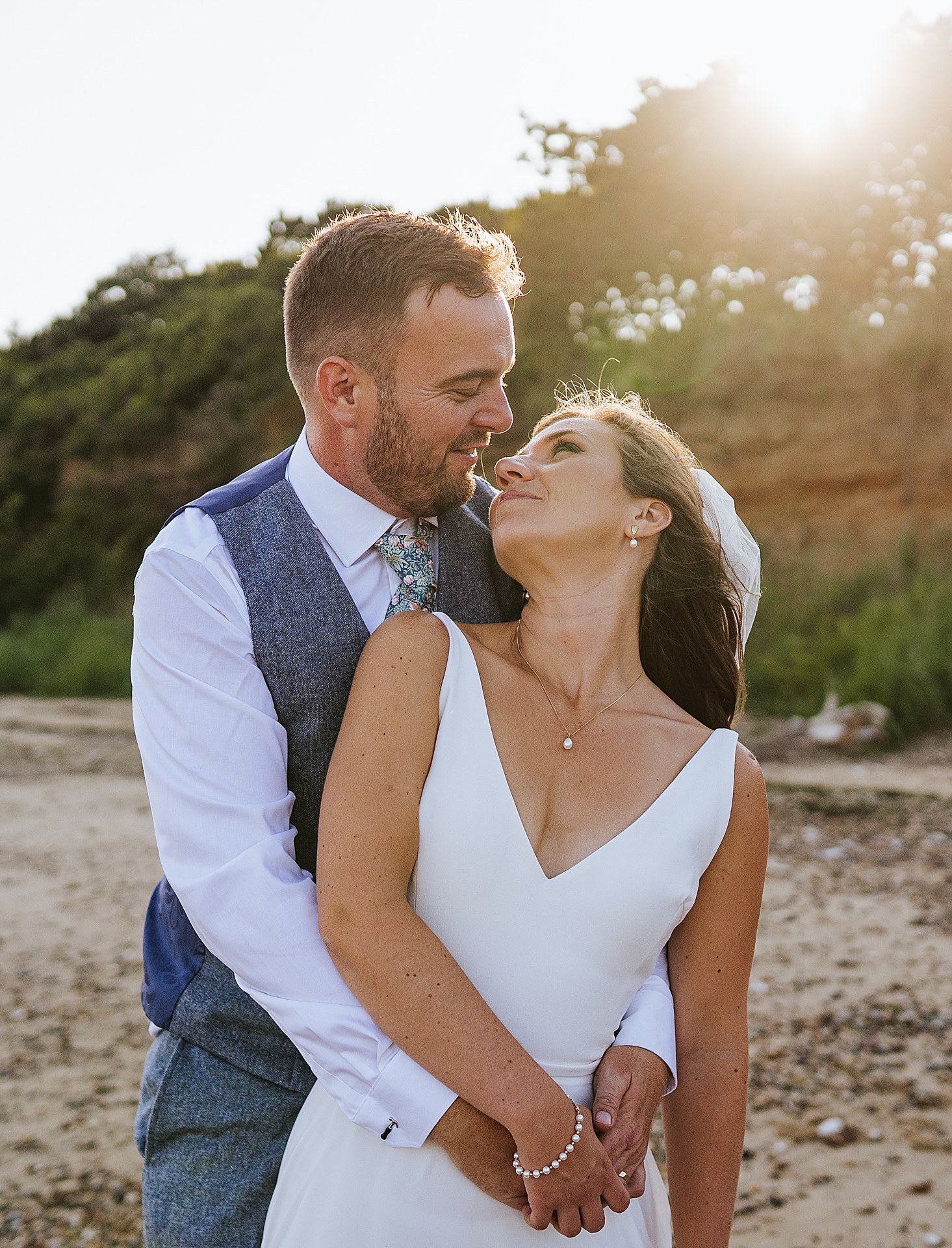 WILL YOU BE ABLE TO CAPTURE THE CEREMONY?
It is my aim to photograph as much of the ceremony as I can. It is worth mentioning that churches usually have more restrictions than civil ceremonies. It is best to find out beforehand what their rules are regarding photography.
WHAT IF IT RAINS?
Well it does happen but not usually the end of the world. I have had some of the most fun at wet weddings, see my portfolio gallery for examples! More often than not it doesn't rain all day so we work around it and get outside when we can. This might mean dashing out between meal courses if necessary. If I am there until the evening then you have more time to play with. I bring a nice bridal umbrella to use so we can still get some nice outside couple shots.
WHAT KIND OF EQUIPMENT DO YOU USE AND DO YOU HAVE A BACK UP?
I use a professional Sony Mirrorless camera and mostly prime lenses. I always have 2 memory cards in the camera so your images are being saved twice during the shoot. When I get home the raw files are transferred to a hard drive and another copy is then made to a second drive. I also carry a back up camera with me.
DO YOU REQUIRE FOOD?
Yes please! It can be a very long day without time to eat. I do ask that a hot meal is provided during the time when you are eating. The venue should be familiar with this and be able to organise for you. Don't worry I don't need to be included in the seating plan.
CAN I BOOK YOU FOR LESS TIME?
If your wedding is off peak then I can sometimes offer bespoke packages but for most days I can only offer full day coverage.
WHEN DO I NEED TO BOOK YOU BY?
Everything seems to be getting earlier and earlier with venues getting booked 2-3 years in advance! Most couples book me around 12-18 months before. Peak Saturday dates will book up quite quickly so best to get in early to avoid disappointment.
How long have you been photographing weddings?
I've been shooting weddings since 2007, all of which have been in and around Essex – so I've shot at most of the venues in the county, and know them inside out! So if you need venue advice as well as photography ideas feel free to pick my brains!
What is the meaning of life?
42.
I would love to hear from you, and if you do have any questions at all before booking, just ask!